Your next adventure
Becoming a member is FAST AND easy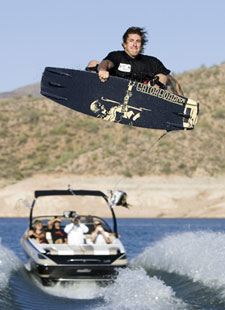 The boat club concept has exploded across the United States in the last ten years as many boat enthusiasts realize they did not have to put themselves into debt in order to enjoy the water. We created Bartlett Lake Boat Club eight years ago with the firm desire to provide the best service to our members. A club that allows our members to use our fleet of boats w/ ease without having to worry about all the extra time and effort that goes into owning a boat.
Not an experienced boater? Don't worry, we will guide you through the ins and outs of how to handle all of our boats. Our dedicated staff will teach you all of the Arizona laws, regulations and general safety tips in our enrollment class. Our professional staff will not allow you to get on a boat alone until you feel that you're comfortable and able to run the boat safely. Boat Clubs are an excellent opportunity for you to learn how to handle different types of boats and decide whether not you wish to become a boat owner.
Boat Clubs are NOT just for the
inexperienced or new boaters!

Our members range from families to professional wake-boarders, we satisfy all of their needs! Bartlett Lake Boat Club has different levels of access to fit on your needs. If you wish to go out with your family and cruise around the lake, maybe do some tubing w/ your kids, we have a package for that. Or, if you are retired and would like to go fishing during the middle of the week when the lake is at its calmest, we have a package for that. Finely, if you are a hard-core boater and love to wake-board with your friends, we have a platinum level that you will love!
The days of having to buy an $80,000 wake-board boat are over, we have five of them to choose from! You can use a different one every weekend for entire month if you wish. And, if you just want to cruse around the lake with your friends, take out one of our brand new pontoon boats and just enjoy the Arizona sun and fresh cool water.
Unlike many of the other clubs, you can make reservations online! Once you are signed up as a member, we will create your online account and you are free to check the availability and make reservations in the comfort of your home. No annoying phone calls! You can do this 24 hours a day, making sure to get the exact boat you want, for the time and day that you want it. Of course, if you have any difficulties using the online system, our experienced and friendly staff will guide you through and make sure you get on the water.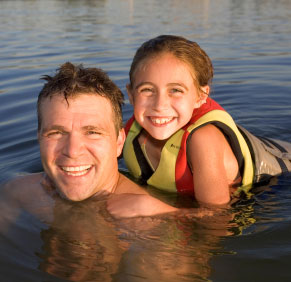 Why join Bartlett Lake Boat Clubs?

Here are just a few of the reasons for joining Bartlett Lake Boat Club:
There are no limits on how many times you can use any of the boats in your level.
We do not charge any additional costs to use the boats, you only pay for the fuel and oil that you use.
Our staff always make sure that the boats are clean and ready for you to use with your friends and family BEFORE your reservation.
You'll never have to worry about any slip fees, loan fees or any of the other hassles associated with boat ownership. Your responsibility is getting on the water and using the boat!
Our state of the art, private online system allows you to make reservations 24 hours a day, seven days a week.
We have a wide variety of boats, from pontoon boats to run-about's to professional wake-board boats. Don't worry, if you're unfamiliar for uncomfortable with any of these boats, our professional staff would I do to how to use them and make sure that you're comfortable before allowing you out on the water.
Enjoy a members only club offering a fleet of professionally maintained boats.
We are a family owned marina that has been around since the early nineties and launched Bartlett Lake Boat Club in 2002, over the years we've had over 400 different members and currently have over 100.

We are dedicated to providing you with the best service available! We want you to use the boats as much as you can and if there is in available boat we want you to use it!
Imagine, the ability to use a fleet of boats whenever you wish!
Give Bryan a call at (480) 221-0503 to schedule time to walk-through our fleet & begin your next adventure!
Learn more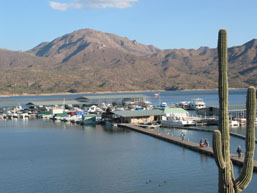 Located 45 minutes north of downtown Phoenix on beautiful Bartlett Lake in the heart of the Tonto National Forest, Bartlett Lake Marina's family atmosphere and beautiful surroundings makes it a wonderful location for your friends and family to enjoy an unforgettable Arizona day on the water. Bartlett Lake is the second largest lake in the Phoenix Metro Valley area, with boatable surface area of 2,815 acres - more than Canyon Lake and Saguaro Lake, combined. Our lake isn't like many of the others your familiar with, it is better! It is often remarked by lake visits how much "less crazy" Bartlett Lake is over other popular valley lakes. Join us at Bartlett Lake for a stress-free day at with your friends and family on the water?
Bartlett Lake Marina is a state-of-the-art facility with full service boat storage (covered & uncovered), complimentary member boat launch's seven days a week, on-the-water gas pumping dock and private secure wet slips with full utilities (water, sewage & power). Our entire facility is protected behind pass coded protected gates, security fencing and closed-circut cameras. Your property's security and protection is our primary concern. Rest assured, your boat is safe with us!
Membership Levels

Gold Level Membership
One time fee:$795
Monthly dues: $289
Unlimited use of our clubs pontoons & run-abouts
more
BARTLETT LAKE NEWS LETTER